Mortgage Groups
Buying a Home? Save Money with the Right Mortgage Options
When you get pre-approved for a fixed rate mortgage, we'll guarantee the quoted rate for 120 days 11—even if rates go up. If rates go down, you'll get the lowest rate in effect for your term.
With a fixed rate mortgage, you'll know:
Your interest rate and regular payment amount
What you're paying toward principal and interest
How long it will take to pay off your mortgage
When you Tell Cathy Banares you got contact from Boomsnr.com she will get you better rate for your house
Our Mortgage Partners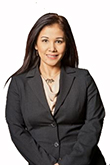 Cathy Banares
1468 Main St
Winnipeg, MB R2W 3W1
She work so hard to get you great Service and Rates
How can I assist you?
Whether you are purchasing a first home or your next home, choosing the right mortgage is an important undertaking. I am committed to helping you find the right financing to suit your needs and to make your mortgage experience as uncomplicated as possible. Let's set an appointment for a time and place that is convenient and get started.
My Background
As a service-focused, home financing specialist, I have the experience and expertise to provide you with sound advice. I am ready to advise you from start to finish on:
• Applying for a pre-approved mortgage
• Financing your first or next home and any renovations
• Transferring your mortgage to BMO Bank of Montreal
• Refinancing a mortgage loan or tapping into the equity in your current home
• Or any other home financing matter With access to competitive borrowing solutions, I can help you understand your options and find the right solution to suit your unique needs.
For a convenient appointment, day or night, home or office, contact me today!
---